Giving back can take various forms (5k runs/walks, bake sales, golf outings, office collection, etc.), but all events require detailed planning. We will work with you directly to offer assistance in the planning of your event and to ensure you have the right tools to be successful. Our goal is to give you the resources to make this fun, easy and successful.
If you are interested in organizing a fundraising event to benefit CAMC, please read the following information and return a completed application to our office. We will be in contact with you within a week of receiving your application.
If you have any questions contact us at 304-388-9860 or camcfoundation@vandaliahealth.com.
Frequently Asked Questions
Featured Community Giving Group
West Virginia University Institute of Technology Nursing Students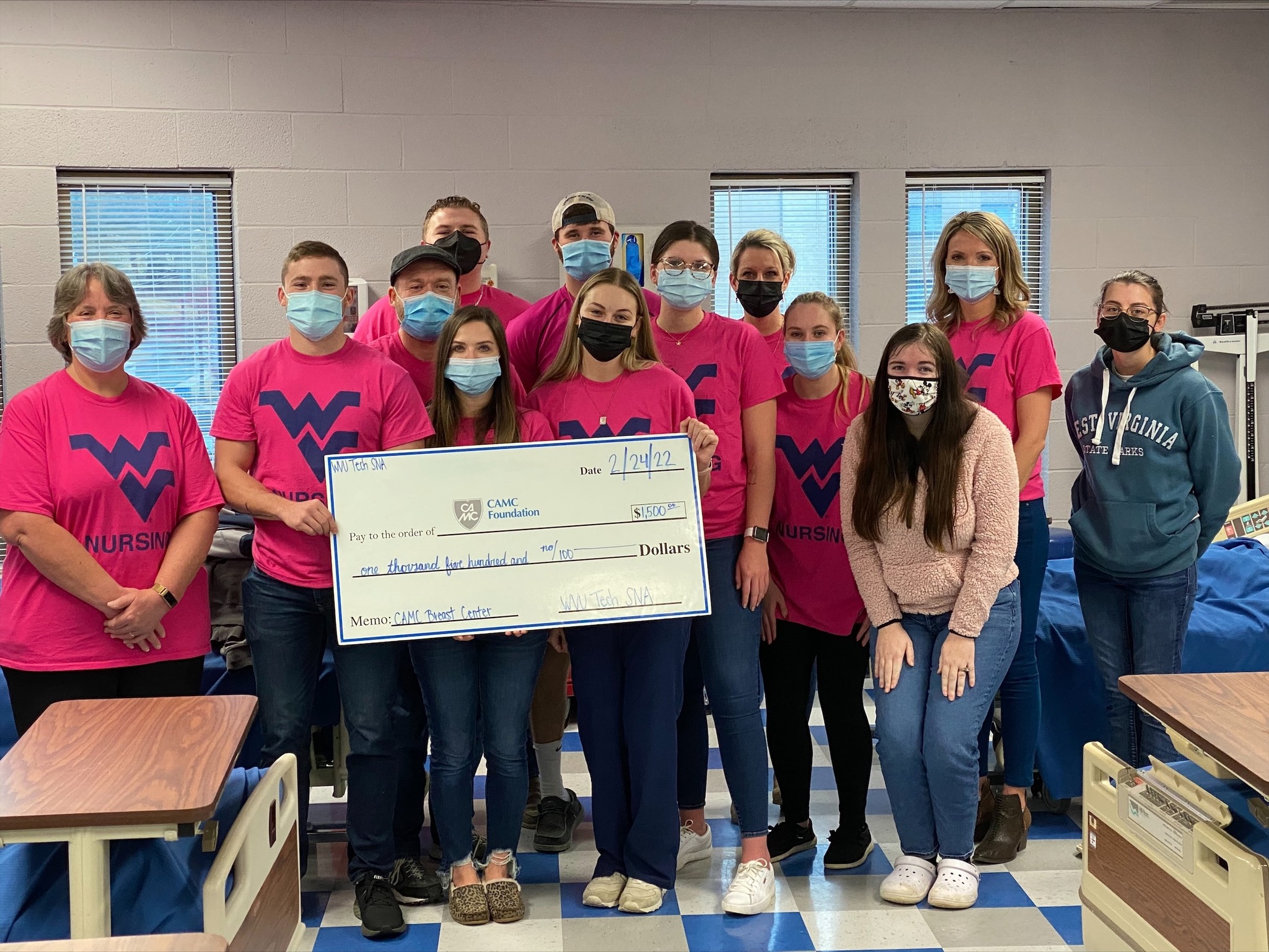 These nursing school students went above and beyond to raise $1,500 for the CAMC Breast Center and the patients cared for there. These funds will be used to help provide mammograms and support for those in need. The CAMC Foundation is very proud of our partnership with these students and educators and the impact they are creating in their community.