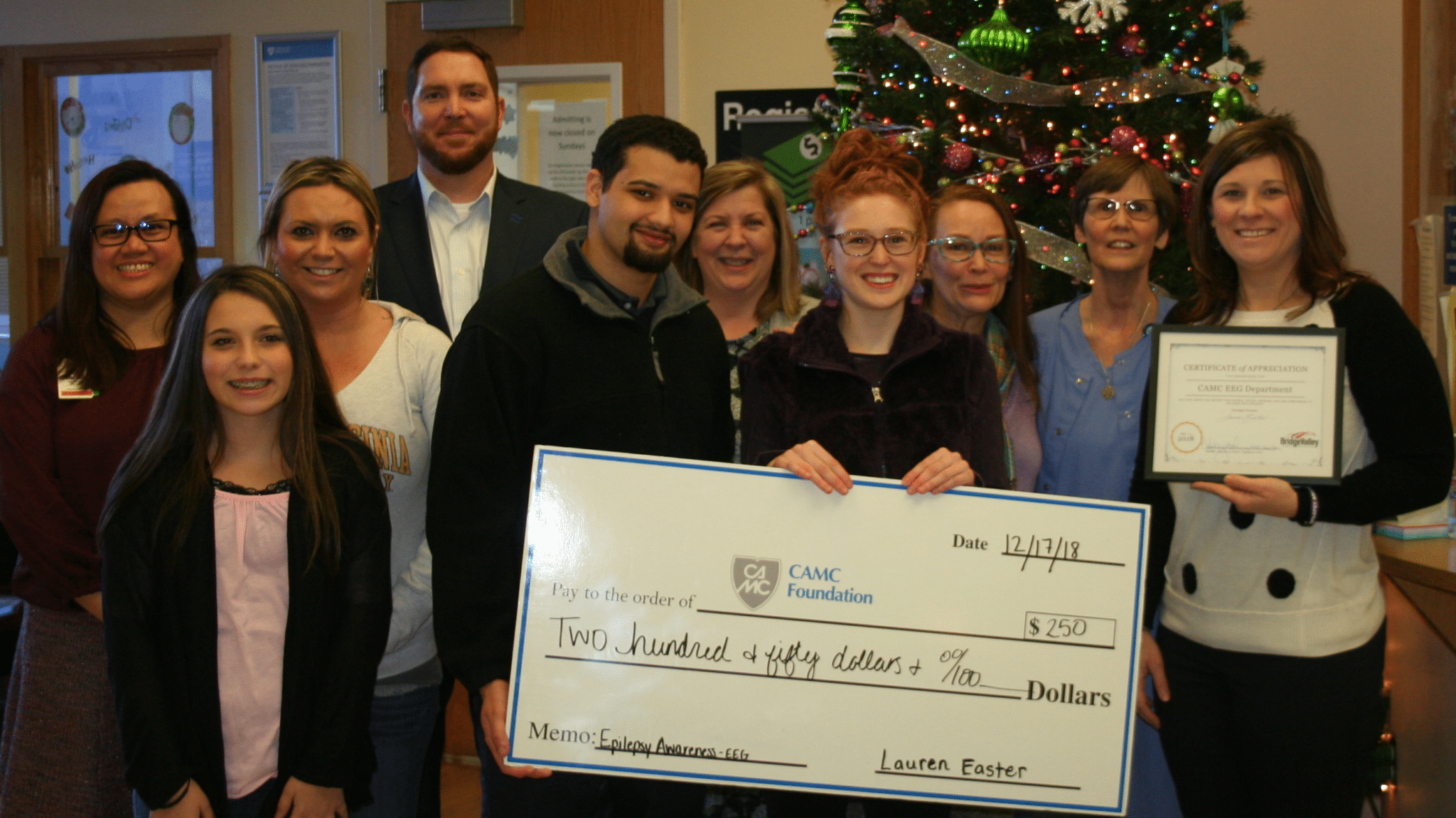 A special thank you to Lauren Easter, a 21 year old epilepsy survivor, who recently raised $250 for CAMC Women and Children's Hospital and specifically for the treatment and awareness of epilepsy.
Lauren was diagnosed with epilepsy when she was 1 ½. After many years of frustration and treatments to get her epilepsy controlled, she finally, at 16 years old, got the news she had been waiting for; her EEG came back normal.
Lauren has always felt a sense of importance to advocate for awareness for epilepsy. In 2003, she was the face of The Epilepsy Foundation. She wanted to give back to CAMC Women and Children's Hospital as she credits the care and treatment she received, as well as her perseverance, to be the reason she is seizure free today. She has gone through many trying times throughout her life, but has always worked hard to not let anything define her or hold her back.