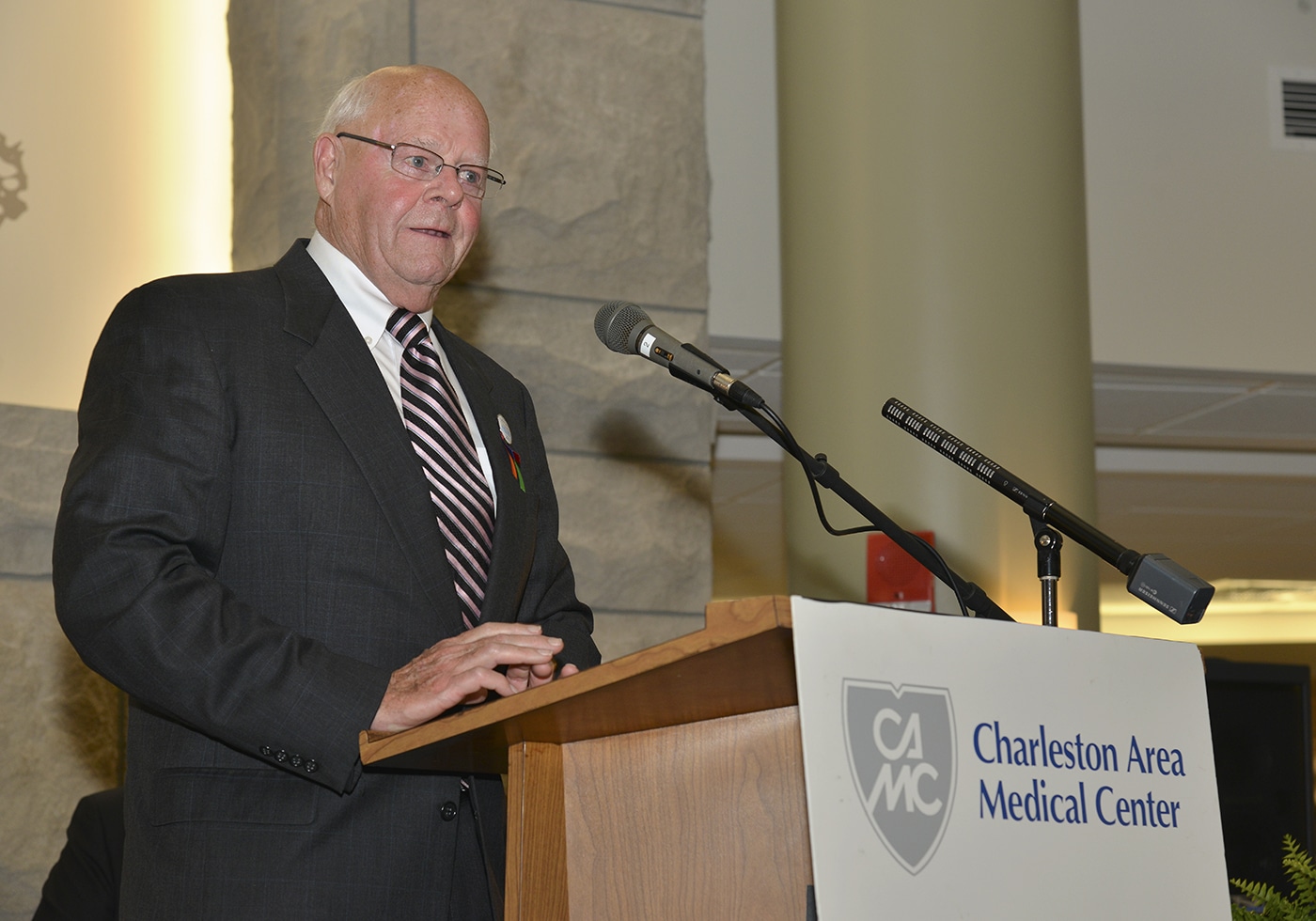 Cancer has had a devastating effect on my life. I have witnessed its debilitating effects from the perspective of a child when my mother died of cancer, and more recently as an adult upon the death of my wife Tucky. Both cases have guided me in my belief in community giving and have given me the dedication and perseverance needed to make an impact where I live.
For years, this region lacked the right kind of space for the proper treatment of cancer patients and their families. By partnering with the CAMC Foundation, I was able to help bring a new, comprehensive, stand-alone cancer center to our region. I truly became 'The Power of Many'.
I wasn't the first in my family to partner with my fellow citizens to push for better healthcare for our state. In 1943 a woman left Charleston to seek medical treatment at the Mayo Clinic in Rochester, Minnesota. Upon her return she became convinced that Charleston needed a modern hospital, built and supported by citizens of the community, to address the need for state-of-the-art medical care close to home. She began collecting information on Charleston's needs and discussing how to meet them. In 1944 a meeting was held to determine how to meet the medical needs of all Charlestonians. That meeting spurred an eight-member temporary hospital committee that eventually led to the opening of Charleston Memorial Hospital. That meeting took place in the home and under the direction of my mother, Ms. Helen Townsend Ziebold.
Following the lead of the woman who gave me life and led by her convictions and moving forward to honor the woman that made me that man I am today, I joined with many to help do my part for the future of cancer care in West Virginia. The convenience of locating the majority of CAMC's cancer services under one roof has proven beneficial to everyone receiving outpatient care. The new facility has created an environment during cancer treatment focused on the whole person. It has welcomed patients into a cancer center that is conducive to healing and full of open, airy spaces. It has also allowed our medical team to work more efficiently, cut patient wait times in half and provide the opportunity for a more multi-disciplinary approach to cancer care.
As you can see, there is opportunity to provide leadership and foresight to our community by joining the CAMC Foundation team. You too can help add another fine example of community supported medical care to the region. I encourage you to remember the importance of committing our time and resources to a cause bigger than ourselves!