CAMC Foundation Hospitality House
The CAMC Foundation Hospitality House provides free or significantly reduced cost lodging to patient's families while receiving medical care away from their home communities.  Unlike a hotel, the CAMC Foundation Hospitality House provides opportunities for those going through similar stressful situations to come together as a group where they can support one another.
With the help of generous and compassionate donors like you, the CAMC Foundation can provide for the physical comfort and emotional needs of families during a medical crisis so that they may participate fully with the medical team as partners in care.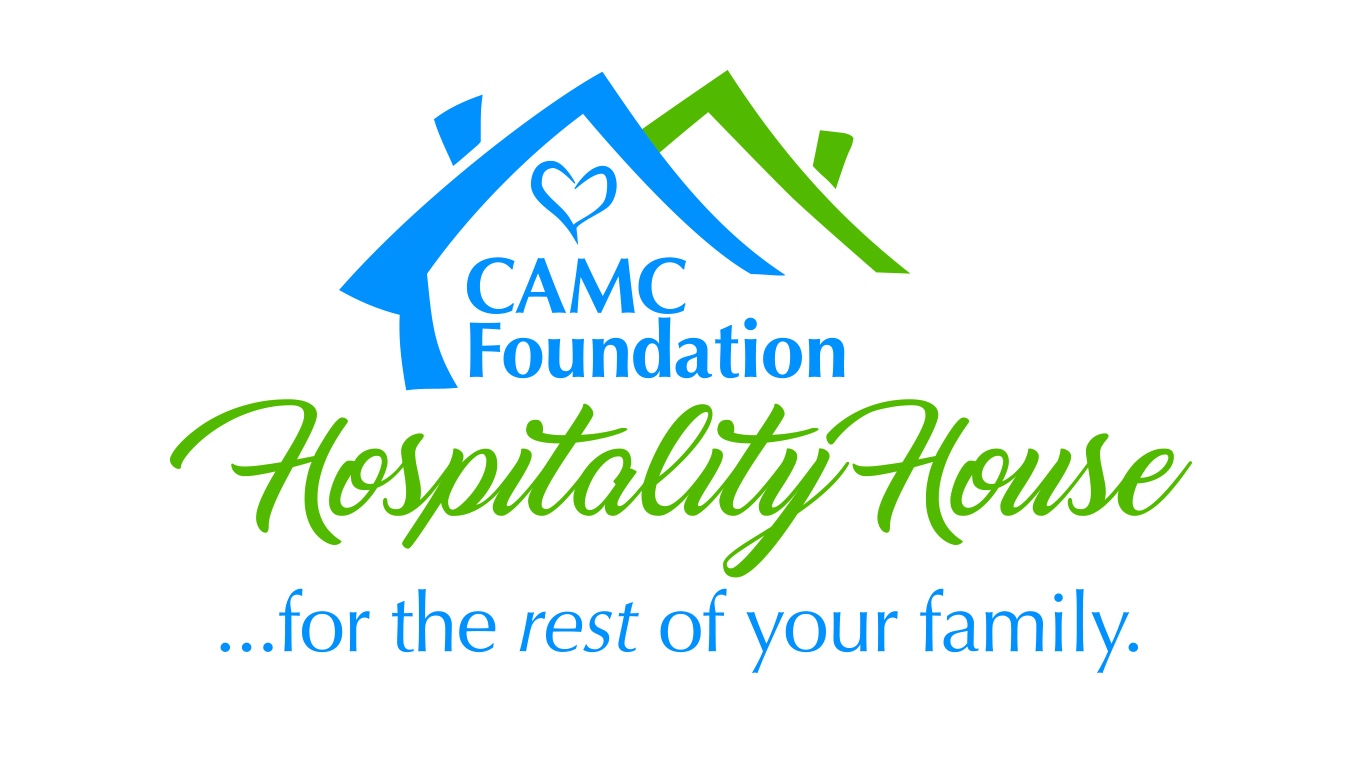 When you make a gift today, you will help provide shelter, nourishment and support to the REST of the family during moments of emotional vulnerability and financial strain.
Hospitality House Wish List
Dropoff Location: 302 30th Street  Charleston, WV 25304
Paper Towels
Snacks – (cakes; crackers; gum; mints)
Facial Tissues (boxes or individual pkts.)
Sugar
Styrofoam cups (all sizes)
Silverware (plastic spoons, forks, knives)
Baggies (sandwich, quart, etc.)
Paper plates
Dishwasher Pods
Toiletries – travel size
Office Supplies (ink pens, note pads, etc.)
Toothpaste – travel size
Combs or hairbrushes
Toothbrushes
Band Aids
Razors (men or women)
Shaving cream – travel size
Deodorant (men and women)
Body Lotion
Food – non-perishable
Reusable storage containers - Kitchen
Mattress Pads (full size)
Aluminum foil
Wax paper
Plastic wrap
Coffee (regular)
Coffee Creamer
Coffee stirrers
Coffee filters (small)
Coffee sweetners (sweet-n-low, etc.)
Hand towels for the Kitchen
Pillows – Standard
Laundry Baskets
Books – (crossword; seek-a-word, etc.)
Coloring Books
Crayons, color pencils and markers
Liquid Soap – regular pump size
Hand Sanitizer
Board games - Jig-Saw-Puzzles