Bryan has served the CAMC Foundation and his community for 10 years. He identifies, cultivates and solicits philanthropic support by developing and maintaining relationships with corporations, foundations and individuals to foster positive and enduring relationships. Additionally, Bryan develops fundraising strategies and methods to ensure proper acknowledgement, recognition and stewardship of donors.
Bryan is a professional fundraiser, having earned his Certified Fundraising Executive (CFRE) certification by CFRE International.
Prior to joining the foundation, Bryan held roles at the West Virginia Secretary of State's office and West Virginia Second Congressional District Office in Washington, DC.
Bryan received his BA in political science with a minor in economics from Marshall University.  He is an outdoor recreationist, travel and cultural enthusiast, and Dave Matthews Band fanatic.
Ditsy Keightley joined the Foundation as Director of Planned Giving where she will assist Foundation donors in developing thoughtful and effective strategies to marry their philanthropic, tax, and personal goals with current and future funding needs of CAMC.  To this task, she brings decades of experience as a wealth management advisor and trust and estate consultant.  As a long-term supporter of CAMC Foundation, Ditsy has served on the Foundation Board of Directors and was particularly active in the Power of Many Campaign to fund the CAMC Cancer Center. 
A native of Lewisburg, Ditsy is a graduate of Tulane University.  She holds the Certified Trust and Financial Advisor (CTFA®) designation, as well as Accredited Asset Management Specialist (AAMS®). She is a graduate of Tulane University and Cannon Trust Schools. 
An active community volunteer, she serves on several local boards and committees. In her spare time, you can find Ditsy researching her next travel adventure, enjoying cooking for friends, or enthralled in a book.
Robby joins the CAMC Foundation as no stranger to the Foundation or the region. As an active volunteer with the Foundation's annual "Run for Your Life" and having served in various senior leadership roles in local, state, and federal government, as well as higher-education and non-profits, Robby has developed a vast network throughout the health system's service area. Pairing his experiences in public service with the needs of the hospitals will be important to address the long-term development needs of the CAMC Health System.
Robby is a member of the West Virginia University Alumni Association and the West Virginia State Society, and he was a Fellow of the 2018 Henry Toll Fellowship Program through the Council of State Governments. He was selected as a member of the 2016 class of The State Journal's 40 Under 40, and in 2017, he was named a Distinguished West Virginian by Governor Earl Ray Tomblin.
A native of Logan, WV, Robby is a graduate of West Virginia University. In his spare time, he enjoys traveling, Mountaineer sports, and times spent with family and friends.
Tamerra serves as a Development Officer who supports the strategic fundraising efforts of the CAMC Foundation. In her role, she manages a portfolio of fundraising events; inspiring, motivating, and stewarding donors and volunteers throughout. Tamerra possesses the knowledge necessary to execute objectives and communicate CAMC Foundation's strategic direction, programs, and activities to various constituents. She works to foster new and old partnerships in the community to further the CAMC Foundation's mission and vision.
Prior to joining the Foundation, Tamerra was in business development for a contract furniture company and a business relations manager for a non-profit consulting firm, both in Charleston, WV.
Tamerra received her BA in Psychology with minors in management and sociology from Marshall University. She dabbles in interior design, is a sports fanatic, travels when she can, and is a dog mom to two miniature schnauzers, Lucy and Greta.
Cathy serves as Executive Assistant and Office Manager for the CAMC Foundation. In this role, she supports the President, Development Officers, and all fundraising activities.  She has worked within the CAMC Health System for the last 38 years in various positions. Throughout her career, she has gained extensive knowledge of the interworking's of the organization. 
Cathy enjoys spending time with family and friends.  She has two daughters living in the Charleston area as well as two grandchildren.  Cathy enjoys expanding her knowledge in various forms and areas in her life.  Her other interests are traveling, music, cooking and gardening.   Cathy also enjoys various outdoor activities and enjoys several hobbies relating to different mediums of artistic expression.  Cathy holds a special fondness for animals and the environment which is important to her.
Karen joined the Foundation in 2004.  As the Development Associate she oversees the Foundation's database, provides donors with acknowledgements and tax information.  Additionally, Karen maintains the Foundation's website and event portal.
Karen is from Cross Lanes, has 3 children and 3 grandchildren.  She loves to travel, juice, garden and attempt the occasional diy project.  She lives with and is entertained by her two dogs, Darby and Hank as well as 3 bossy cats and two chickens.
The CAMC Foundation is guided by a volunteer Board of Directors representing many facets of our community.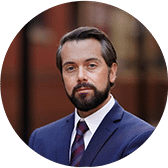 David P. Ferretti
Chair
Attorney, Spilman Thomas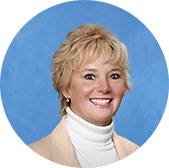 Denise Burgess
Vice-Chair
RN, LPC, Senior Educator
Institute for Academic Medicine, CAMC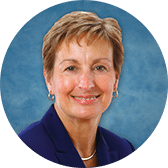 Dale D. Clowser
Treasurer/Secretary
Mortgage Financial Services Executive - Retired BB&T Vice President & Mortgage Loan Officer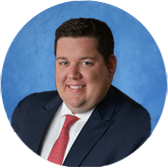 James M. Becker
Investment Chair
Attorney, Station Partners, LLC
Dr. Art Rubin
Appropriations Chair
WV School of Osteopathic Medicine
Associate Dean for Predoctoral Clinical Education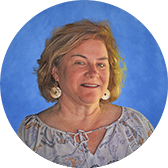 Nancy Bruns
Chairman
John L. Dickinson Family Holding
Elizabeth Sinclair Castle
Community Leader
Mary Elisabeth Eckerson
Government Relations
Dominion Energy
Craig Glover
President & CEO,
Family Care Health Centers WV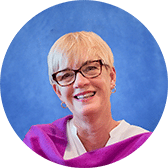 Dr. Marion Jones
Retired - Certified Registered
Nurse Anesthetist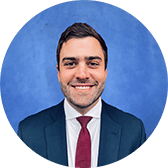 Maxwell Knapp
Co-Founder / Financial Advisor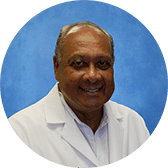 Dr. Stefan R. Maxwell
Neonatologist,
CAMC Women and Children's Hospital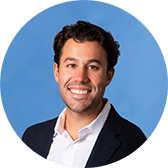 Robert Thor Meeks
Owner
Meeks Rentals & Leasing, LLC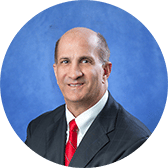 Ronald Murad
Managing Director/Financial Advisor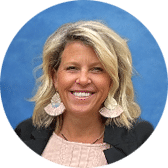 Amy Summers Smith
Co-Owner,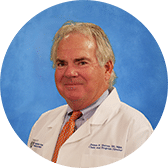 Dr. James P. "J.P." Tierney
Urologic-Surgical Associates of Charleston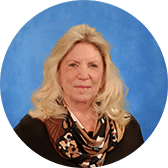 Dr. Nancy Tierney
Retired - Director,
CAMC School of Nurse Anesthesia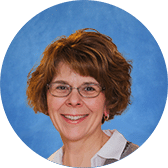 Susan P. Wheeler
CPA and Partner,